The future of VyOS, part 4: Governance
The future of VyOS, part 4: Governance
Hello Community!
This is the last article from the series about VyOS future and it's about project governance.
I planned to publish it after 1.3 release but we still fixing a few "unpleasant" bugs that came to our attention during the rollout of 1.3 so I publishing it today
Check out our previous articles from this series
Even if you only use VyOS and don't participate in its development and community activities, it's a good idea to be aware of the current governance processes and their future since they have a big impact on the project. It's even more important to know about them if you want to participate — and we invite everyone to participate!
If you are familiar with the VyOS project history, you already know why and how it all started, and if not, check out this post by Chris Wadge.
Creating a fork of another project that people rely on is a great responsibility. Over the years we've seen VyOS project adoption steadily grow across communities and businesses, and our responsibility is growing with it.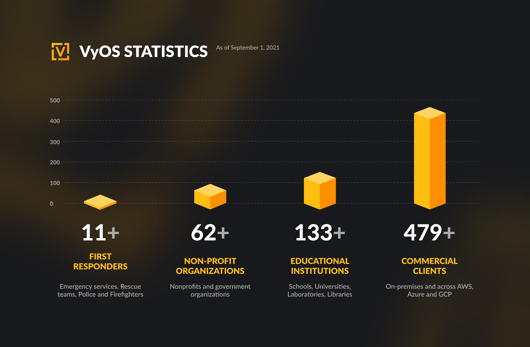 As the project evolved, we tried different approaches to handling different aspects of the project's life, and by discarding ideas that don't work and keeping those that do we formed the current structure. It's not perfect, but we were able to maintain the balance between commercial needs and community interests so far, and grow the project in a way that truly benefits the community and has a successful commercial component. However, we have never stopped looking for ways to improve our governance structure, and we came to the conclusion that forming a VyOS Foundation not-for-profit organization is the most logical next step.
Let's dive into details.
Organization
Creating an organization, whether commercial or non-profit, is not as simple as registering domains or making websites, those kinds of things require a whole different level of effort and resources (including money). Ok, assuming you have it registered and all required homework is done, now what?
Correct, you need to operate your new organization and this is yet another set of responsibilities. We had taken a lot of things into consideration when we started our initial research.
Huge thanks to Jaime Botella Lecanda and Ana De la Hera who did the majority of the heavy lifting when we looked for the best place for our new organization. Inspired by the RISC-V Foundation and considering all pros and cons, it was decided to form the VyOS foundation in Switzerland. A non-profit organization dedicated to spreading the VyOS ideas and delivering certain services like certification for hardware, education services, and support community members at all stages. All donations collected from different sources (existing and new) will be handled by the foundation. Ultimately, the organization is expected to be sustainable and generate income from memberships and other activities and its board and TSC will drive the VyOS Project into the future.
Why not join an existing organization like Linux Foundation or any other?
We tried actually, but without much success. It seems we did not generate sufficient interest to managers. And of course, we are not looking to transfer responsibility to someone, rather, we look for allies of our ideas.
In the end, who will care about our project more than we do?
We all know the answer to this question.
Members, Funding, Benefits
Simple structure: community and corporate memberships.
Community member status will be available to everyone who has a track record of project activities, whether they contributed code, improved documentation, promoted VyOS, or helped other people on the forums and chats, or supported us on Patreon and BuyMeACoffee.
Community members will have voting powers and access to LTS images and private channels. Community members can also be elected into the board and the technical steering committee—those benefits are not reserved for corporate members only, and we want to make sure community interests are always represented.
Community

Adopter

Strategic

Premier

Marketing Benefits

Use of VyOS Trademark for commercialization

A

yes

yes

yes

Member logo/name listing on VyOS websites

N/A

yes

yes

yes

Case study

N/A

1 per year

2 per year

2 per year

Blog Post

N/A

1 per year

1 per quarter

2 per quarter

Social media spotlight

N/A

1 per year

1 per quarter

2 per quarter

Event sponsorship discount

N/A

Yes

Yes

Yes

Solution / Product listing on the VyOS web

N/A

Yes

Yes

Yes

Technical Benefits

Individual access subscription

yes

N\A

N\A

N\A

Corporate access subscription

eligible contributors

Yes

Yes

Yes

Multi CloudPack Access

eligible contributors

No

Yes

Yes

Eligible to participate in workgroups

eligible contributors

yes

yes

yes

Access to private slack channels

access to #core-community

access to #core-community

dedicated channel

dedicated channel

Technical Training

No

No

Yes

Yes

Governance Benefits

influence strategy and adoption

Yes

Yes

Yes

Yes

Board seat

2 (community election)

1

2

3

TSC seat

2 (community election)

1

2

3

Eligible to lead workgroup and/or committee

Yes

Yes

Yes

Yes

Eligible to vote on projects

Yes

Yes

Yes

Yes

Requirements

Full-time engineers assigned to VyOS Project Development

N/A

Not required but recommended

Minimum 1 Developer

2 or more Developers

Type of organization

Individuals

any

any

any

Use VyOS in production

N/A

yes

yes

yes

Cost

Annual Membership fee

90 EUR

100 CHF

110 USD

9000 EUR

10000 CHF

11000 USD

9000 EUR

10000 CHF

11000 USD

9000 EUR

10000 CHF

11000 USD
Corporate membership is designed to allow companies to participate in the project decision-making process to ensure that project direction is aligned with the business goals of the members.
Our organization will be funded through a combination of donations, membership fees, and additional commercial activities (hardware certification, software certifications,)
Fill this form if your company is interested in joining
Сonfirmed Members (as of September 2021)
Here is a list of initial members that confirmed their participation, we will be extending the list as we receive additional confirmations and of course we will be writing about each member separately to share their story with VyOS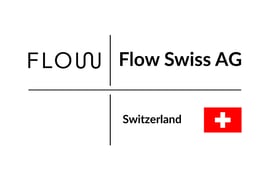 Flow is an ISO 27001-certified Swiss cloud service provider. The company, which was established in 2009 and is run by its founders, offers premium cloud services with a focus on simplicity. Flow guarantees its users that all client data will be hosted exclusively in Switzerland.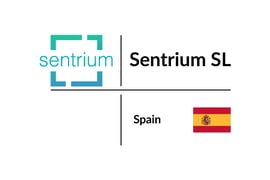 Sentrium is a technology consultancy focused on application and infrastructure modernization and custom development. It's also the first company that joined VyOS Project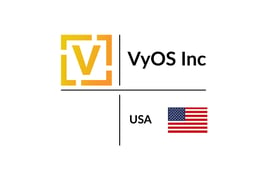 VyOS Inc is a US-based company that provides the technical support and commercialization of VyOS in North America and Canada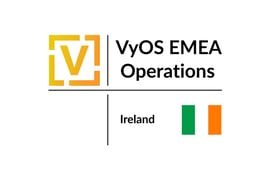 VyOS EMEA Operations is an Ireland based company that provides the technical support and commercialization of VyOS in the EU, Middle East, and Africa
So what now?
Tons of work!
When it comes to the first project under the VyOS Foundation initiative, between all current members we agreed it will be XDP accelerated forwarding (we will do a separate post about this project)
Thank you for reading!
Feel free to ask questions either via email or here in the comments!